Research Service
General information
Our archives preserves the documents of the past centuries relating to Veszprém County. Our collection mainly contains historical records of county and municipal administration, as well as documents of various types of institutions of law, education, culture and economy. However, we also keep d ocuments relating to social life, families and individuals, as well as ecclesiastical documents that have been transferred to us for historical reasons. We also hav e a collection of charters, maps and blueprints.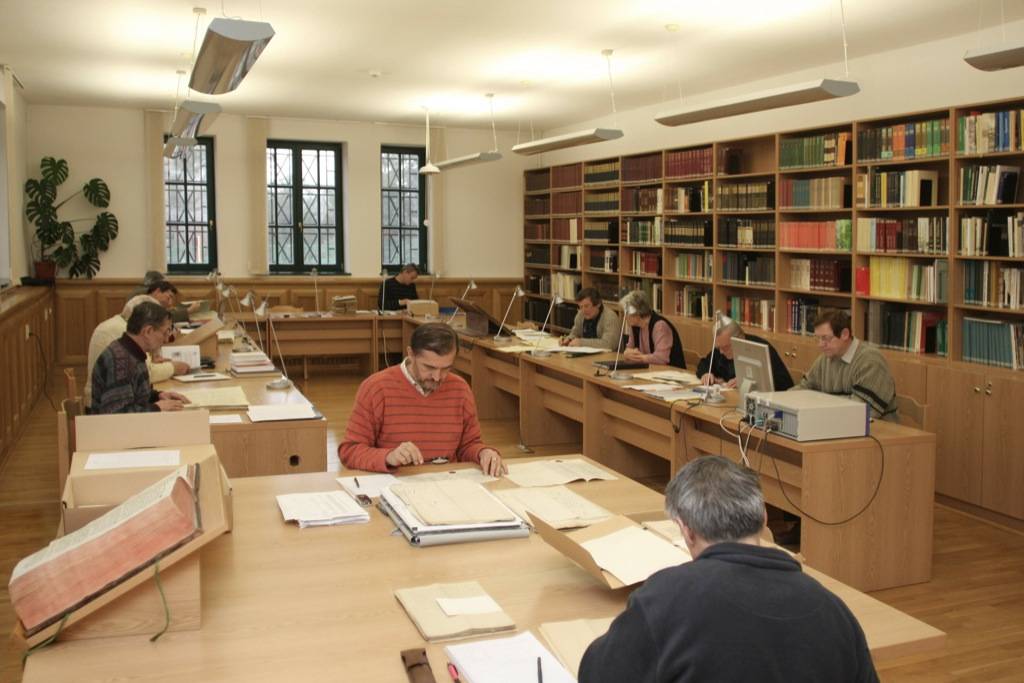 NAH Veszprém County Archives research procedures:

As a first step, please contact us by e-mail at kutatoszolgalat.vevl@mnl.gov.hu. Please state the specific aim and topic of your research in your message.
Our colleagues will send a written reply to your request, informing you about archival documents and opportunities related to your research topic.
Before starting your research in person, please register and fill in your research application on the Electronic Archives Portal (https://www.eleveltar.hu/), following the instructions of our colleagues. Once your registration has been confirmed, you can also use this interface to request documents for study.
You will need to make an appointment for a personal search. We can only admit people for research if they have an appointment confirmed by the research service. To make an appointment for research, please contact kutatoszolgalat.vevl@mnl.gov.hu or call +36 70 457 7891 or +36 88 401 422. All persons present for the research must be registered, so please indicate if you are arriving with an accompanying person.
Preparation of the ordered documents takes at least two working days.
Our opening hours can be found in the menu on the left. It is possible to conduct research throughout the full opening hours; however, we do take a half-hour break at midday. During this time all researchers must leave the research room.
We kindly continue to ask you NOT TO VISIT the research room when you are ill and have upper airways symptoms. Appointments cancelled due to illness will be rescheduled.
The Research Rules currently in effect in all member institutions of the National Archives of Hungary, and the closely related Director General's Instruction on the procedures for the provision of information from the state registers, can be found at this link (https://mnl.gov.hu/kutatasi_szabalyzat_mnl).